My Network

Apr 15, 2010
Thursday, April 15, 2010 | Diposkan oleh Pras Free |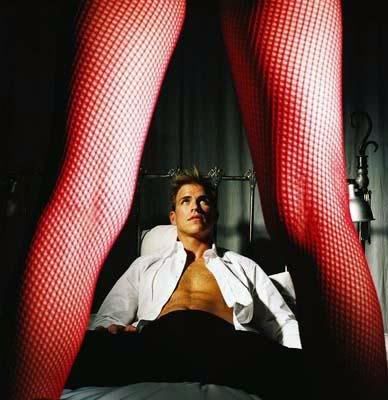 Prostitution is an endemic menace that is having universal scope. It cuts across communities, states, geographical zones, countries and continents. Many teenage and adult females are involved in it.
Several factors are influencing its increasing rate in the society. Among these is poverty of parents and guardians, which usually leads to frustration of children. When female children cannot afford their basic needs, they resort to prostitution as a way out.
Peer influence also encourages it. In many educational institutions today, many innocent female students are lured into it by their colleagues. Those that feel indisposed to it are treated as usually treated as 'outcasts'.
The preponderance of nude and sexy films in the society, leaves much to be desired. Today, many blue films are shown on television screen, in cinema houses and even sold at the open market. Many innocent youths watch these films to master the pedagogy of the menace.
Trafficking of female children by influential individuals in the society goes a long way in encouraging it. Many innocent female children are deceived and exported to foreign countries by child traffickers under the pretext of securing employment for them.
The issue of broken home encourages it. When there is conflict at the home setting to the extent that the couple becomes separated, the children are let loose and thus suffer inadequate parental control. Consequently, the females among them can resort to it for their sustenance.
Inability of parents and guardians to give proper moral training to their children is another factor of interest. 'Charity begins at home', so goes the adage. Many prostitutes in the society today inherited the trait from their parents or guardians.
The issue of unemployment of graduates of educational institutions plays notable role in the spread of the menace. Many graduates of institutions have resorted to prostitution as a means of survival.
The influence of wealthy individuals in the society cannot be underestimated. At social gatherings, many female students of tertiary institutions are used as ushers and accomplices. They are easily wooed by the 'sugar daddies' and thus lured into prostitution. Money and material gifts are usually given to such students as rewards.
The role of institutions of learning in the spread of prostitution is significant and worthy of mention. Today, some teachers and lecturers are into immoral relationship with female students. Such students do transfer their experience to the society to become professional prostitutes after graduation.
The effects of prostution cannot be overemphasized. The menace is contributing to the spread of sexually transmitted diseases like Acquired Immune Deficiency Syndrome (AIDS), Syphilis, Gonorrhea and others. Through these diseases, many lives that could have been useful to their nations had been lost.
Many funds are usually committed to the control of the sexually transmitted diseases by government. Such money could be better spent on the provision of basic amenities for the citizens.
The issue corrupts younger ones in he society. Many youths are into it because of what they observed among the elders. The menace also affects the image of a nation. Today, countries that encourage it are treated as 'pariah' among the comity of nations.
Prostitution causes emotional depression of those involved in it. They usually see themselves as inferior and outcast in the society. Many homes had been broken through it. When the wife is involved in it, conflicts usually resort, which can end in broken home.
To curb prostitution in the society, parents and guardians should be alive to their responsibilities by giving proper moral training to their children; government should make laws against it; those involved in it should be arrested, tried and convicted to serve as deterrent to others; government should make live more meaningful for the people by providing employment for graduates of educational institutions and further improve the economy.
Exchange Link